Summer in Gig Harbor
July 1, 2022
There is a common misconception that oral and overall health are entirely separate. The mouth is the primary entry point for every person's oxygen and nutrition. Good oral health is critical to your overall well-being, and keeping active helps improve your oral and overall health. According to the Journal of Dentistry, increased physical activity is associated with a lower risk of periodontal disease. If you're looking for ways to stay active this summer in Gig Harbor, look no further.
---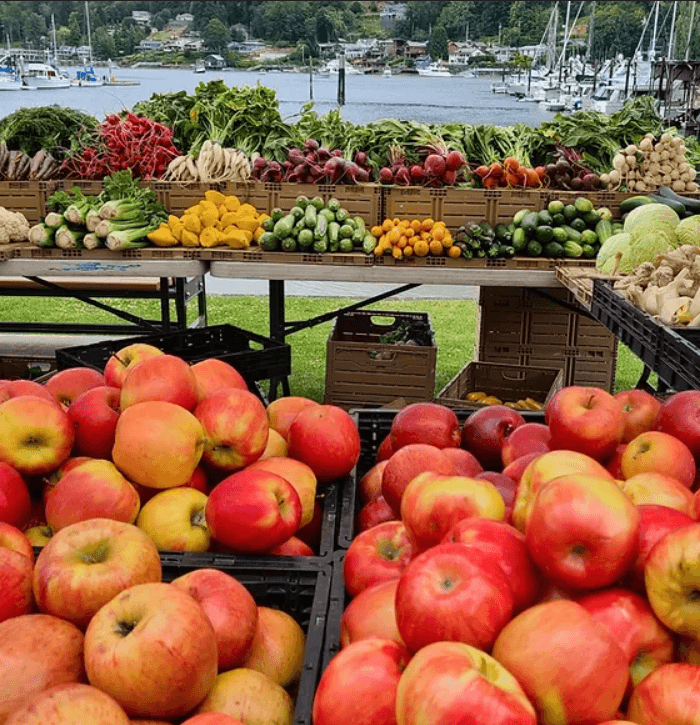 Waterfront Farmer's Market
Skansie Brothers Park
Thursdays, June 2 – September 8 - A food-focused market includes demos, weekly entertainment, family activities, and a variety of crafts, prepared foods, and other food products.
Waterfront Walking Tours
Downtown Gig Harbor
Happening All Summer - Explore Gig Harbor's downtown waterfront and learn about the beautiful harbor's history, wildlife, and natural resources.
Chalk the Harbor
Skansie Brothers Park
Saturday, July 16 - Families, groups, and individuals of all ages and skill levels are invited to decorate Gig Harbor's downtown waterfront sidewalks with chalk art!
---
McCormick Forest Park Loop - This 122-acre natural area contains old-growth trees, abundant wildlife, and nearly 4 miles of foot trails, bicycle, or horse trails. Some trails wander through the old-growth forest, while others offer views down into the McCormick Creek canyon. Parking is across from the main trailhead on Bujacich Rd NW in the Fire Station parking lot.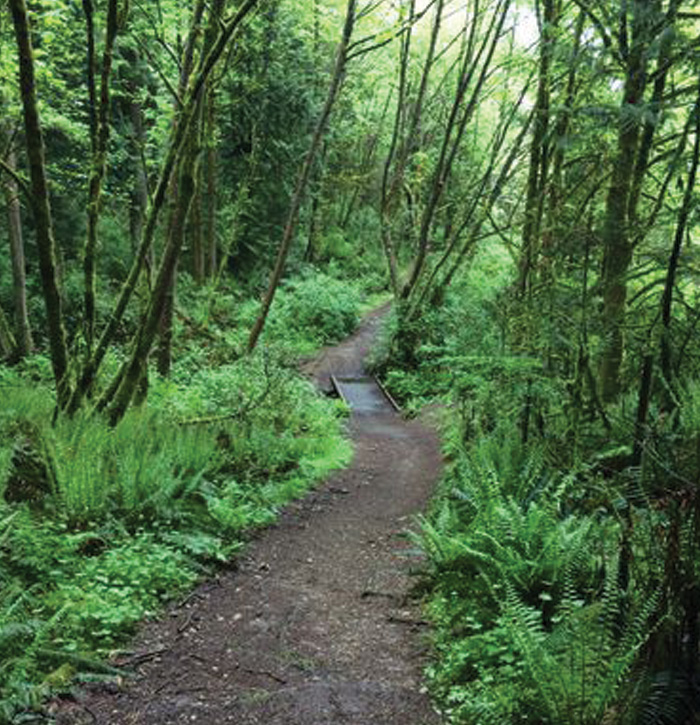 Cushman Trail - This 6.2-mile regional trail was developed in cooperation with Pierce County ​and Tacoma Power Utility. The course is paved and ranges from 12-16 feet in ​width. ​There are trailheads within the City at Borgen Boulevard, Hollycroft Street, and ​Grandview Street. PenMet Parks has extended the trail south of the City Limits ​to​ 14th Avenue Northwest and maintains a trailhead with parking at this location.
Sehmel Homestead Park - This 98.0-acre site is located northwest of downtown Gig Harbor in the North Rosedale area. The property includes 76.0 acres of meadow, a naturalistic pond, wetlands, and a forest conservancy area. There are 22.0 acres of active recreation with a 375-foot baseball field, two 300-foot combination baseball and softball fields, an artificial turf soccer field, two tennis courts, and a basketball court. There is also a Boundless Playground which offers recreation for children of all abilities, one picnic shelter, several picnic areas, an outdoor performing arts amphitheater, and an indoor pavilion with concessions, restrooms, and drinking fountains. Sehmel Homestead Park is also home to Heritage & Master Gardener Demonstration gardens and 4 miles of trails on the property.
These are just a few ways to stay active in Gig Harbor this summer. As a skilled premier dentist in Gig Harbor, Washington, Dr. Melissa Spaulding has the skill and expertise to give you exceptional results for a life-long timeless smile. Contact us today to schedule your initial exam!